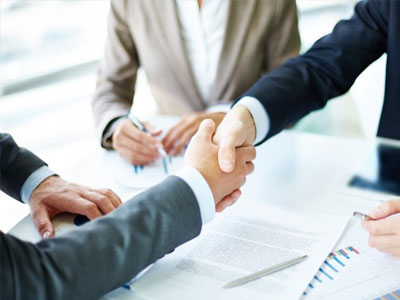 Highly specialized financial and consulting services
Capitalizing on our long experience in the banking sector, our consulting services aim to redefine and reinforce productive relationships between businesses and Financial Institutions.
 We work to transform existing lines of credit or secure new funding for your business development and expansion plans, through:
Long-term Loans (commercial property, machinery, equipment, etc.)
Project Finance
Working Capital
Letters of Guarantee / Credit
Factoring
Leasing
Through regular communication about the status of your business' strategic plan and the course of its operations, we establish trusting and strong relationships with the Banking Institutions.
We advise on the debt restructuring, in line with the activity, financial liquidity and   operational structure of the business.
We work on new credit tools, initiated to business development plans.
Our target is to:
Ensure favorable lending terms (repayment period, interest rate, etc.)
Increase liquidity
Optimize the ratio of credit risk to collateral
Provide debt restructuring solutions for cases with high debt burdens and cash-flow problems